About Pure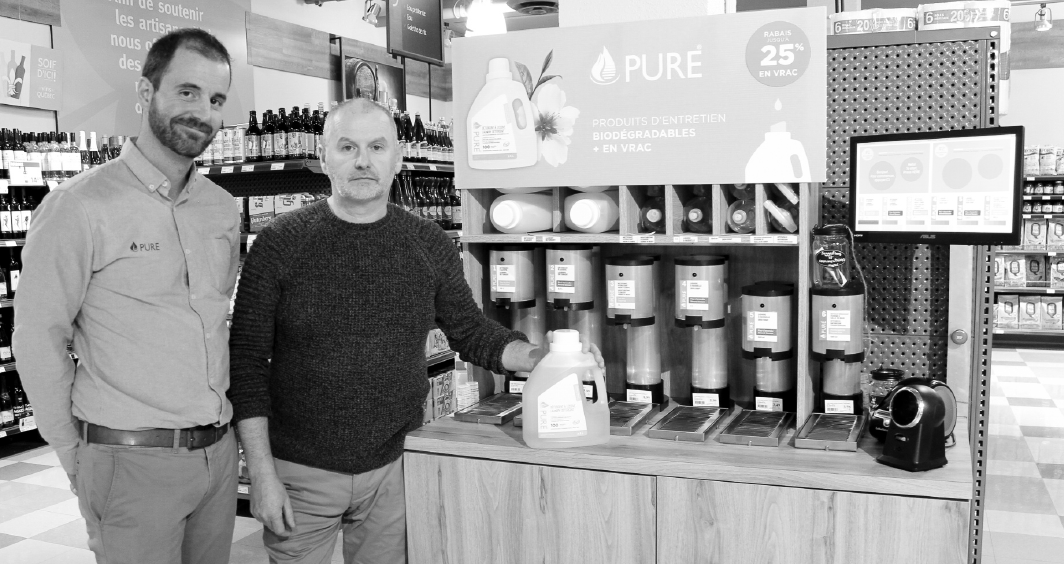 Pure was born in 2009 in St-Alexandre-de-Kamouraska, Bas-Saint-Laurent, inspired by the St. Lawrence River, nature and the vast green spaces that surround us. Total Fabrication created its own brand, whose mission is to develop eco-friendly products for the family and the home by using ingredients from natural sources that are toxin-free and non-harmful to health, while maintaining impeccable performance.
Responding to demand in 2010, Pure © is distributed in specialty green stores and baby stores. Inspired by other dry food products, the Quebec brand innovates in offering household products in bulk. Pure © became one of the first brands in Canada to offer this concept for household products. It was important for the company to aware the population of the importance of preserving the environment for itself and future generations by guiding it towards an informed choice in terms of consumption.
In 2013, Pure © gets a makeover with a new image. The brand is making the local purchase of bulk much simpler for individuals. The products are therefore offered in transparent containers to facilitate the bulk filling of products.
In December 2016, the Total Fabrication the first Canadian manufacturer certified Climate Commitment by Ecocert. The company has a sustainable development plan and is committed in the long term to reduce our carbon footprint and thus minimize our environmental impact.
Pure® products are now sold in bulk throughout Quebec, Ontario and the Maritimes through our filling stations. It's easy now to do your part just by reusing our containers.